Interest-Free Financing
We are proud to offer financing to all of our customers an unbeatable, 12-84 month, interest-free offer.
Price Promise Assurance
We assure you that the price you pay will be at or below any competitor. Get your project started today!
Roller Shades
Sleek. Sassy. Sophisticated. Today's roller shades have so many style possibilities, there's no limit to the looks you can achieve. But beyond just good looks, our roller shades have functionality and durability built in. Choose from a variety of opacity levels when you shop with us, Window Design Group, for roller shades. From sheer, light-filtering to complete blackout shades.
Best of all, you don't even have to roll up your sleeves to give your room a whole new look and feel. Your Design Consultant does it all—from measuring to ordering to installation.
Roller shades may be the simplest form of a window covering. They hang as inside mount or outside mount shades, and then can be raised and lowered with a simple tug on the shade, or with a cord, or complete battery-operated motorization. Our motorized roller shades are a great choice for rooms with multiple windows or hard-to-reach windows.
Our 12-84 Months Interest Free Financing – $0 DOWN, 0% INTEREST AVAILABLE
The Window Design Group offers financing options through GreenSky for your home improvement needs. This program allows you to get all your windows and window coverings today without paying now. Plus it can help to conserve cash and does not increase your other credit card balances.
If you're approved, we can use your approved credit limit to help expedite the measurement, ordering, and installation of your new windows and window coverings. We would appreciate the opportunity to improve your home!
Financing by GreenSky is based on approved credit. Please speak with your Window Design Group salesperson for more information regarding the financing of your home improvement projects.
The HERO Program is also available and provides homeowners a unique opportunity to pay for energy-efficient home upgrades through property tax financing. HERO offers flexible terms of 5-20 years, unmatched consumer protections, and the interest may be tax deductible.
Roller Shades Options
Motorization with IR remote control.
Motorization available for an effortless way to lower and raise the shade.
Continuous cord loop controls available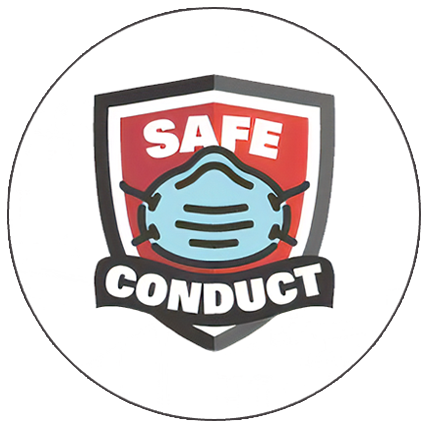 What The Safe Conduct Badge Means To You:
Wear protective face mask and gloves at every appointment
Change of gloves every time they re-enter a clients home
Sanitize all our samples before all appointments
Practice social distancing throughout all appointments/service