Aluminum Windows
Architects and builders have long been aware of aluminum windows for their overall strength and lasting value. Our aluminum windows rate high in appearance, strength and value.
Our 12-84 Months Interest-Free Payment Options – $0 DOWN, 0% INTEREST AVAILABLE
Window Design Group offers financing options through Enerbank for your home improvement needs. Our exclusive programs allow you to get all your windows and window coverings ordered today without paying today. Our exclusive offers range from No interest with No required payments to low monthly payment loans up to 12 years. Payment options like this can help to conserve cash and do not increase your other credit card balances.
If you're approved, we can use your approved credit limit to help expedite the measurement, ordering, and installation of your new windows and window coverings. We would appreciate the opportunity to improve your home!
Financing by Enerbank is based on approved credit. Please speak with your Window Design Group salesperson for more information regarding the financing of your home improvement projects.

Aluminum Window Features
For years, builders and architects have specified aluminum windows for their overall strength and lasting value. Because of their durability and narrow frames, aluminum windows can be configured into a wide variety of combinations that maximize views. Aluminum windows and doors provide maximum glass visibility above all other window and door types.
Aluminum Window Features
Aluminum products are available in a variety of styles including patio doors, french doors, bi-folding doors, sliders, casement, hung, bows, bays, picture combination windows and more. These unique design options paired with our dozens of grille, trim and interior finish options combine to create thousands of window and door styles guaranteed to fit the style of your home.
Benefits
Aluminum windows also are popular because of their low maintenance. They won't rust or rot. You don't have to paint them. And they're available with tough anodized or baked-on finishes. The downside of aluminum windows in the past was that they weren't very energy efficient. Aluminum readily conducts heat and cold. In cold weather, your home's heat seeps out through the sash and frame. Today, better quality aluminum windows, equipped with thermal breaks, separate the interior and exterior surfaces of the window to improve their energy efficiency.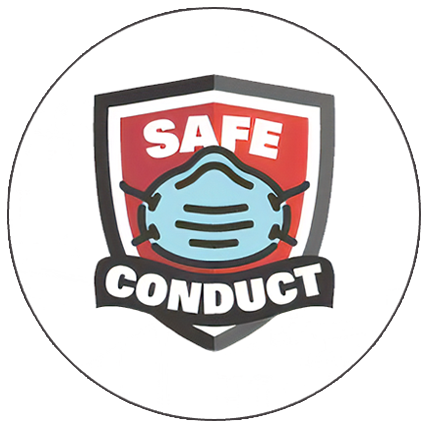 What The Safe Conduct Badge Means To You:
Wear protective face mask and gloves at every appointment
Change of gloves every time they re-enter a clients home
Sanitize all our samples before all appointments
Practice social distancing throughout all appointments/service
Trusted Family Business
We are proud to carry an A rating as an accredited family business with the BBB. We strive to bring you excellence in service and quality as a locally owned and operated business with over 52 years experience. We've provided jobs and support to our local communities proudly for generations. Rebuilding America together.